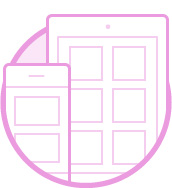 Local Support
Kevin provides the highest quality IT support to Central Coast Law Firms, Startups, and other local businesses.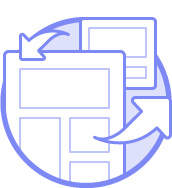 On-Site And Remote Assistance
Whether you need to bring a consultant in on your system upgrade project or are looking to reduce IT costs by outsourcing maintenance and support, Kevin is available to help Central Coast businesses.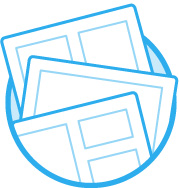 Manage Growth
Kevin's vast experience planning infrastructure growth in a variety of sectors makes him a trusted advisor to local businesses seeking the right growth and scalability options.
Computer Service & Repair
Software & Hardware Installation
Network & Telephone Cabling
Trusted IT Professional
Kevin Helmer is more than your average geek, bringing decades of experience in IT problem-solving and strategic leadership to each new challenge. Kevin balances his unsurpassed technical skills with an approachable, warm demeanor that inspires his clients to trust him with their most critical IT assets. From identifying scope to evaluating, purchasing, and installing projects, Kevin's vast experience includes:
organization-wide networks

state-of-the-art telephones systems

servers, routers, controllers and computer closet peripherals

end-user computer systems, hardware and software

access control

fiber optics

video surveillance
Early Career
After graduating from Purdue University, Kevin Helmer worked in Datacom design at Unisys Corporation with A-Series large mainframe architecture. He went on to work with Open Text (formerly Hummingbird/Beame & Whiteside Software) working 11 years supporting TCP/IP development staff and managing a regional IT Department.
Recent Accomplishments
Most recently, Kevin has designed a wide area IPSEC VPN network, providing critical linking of multiple law offices that has allowed this law firm to grow revenue while reducing costs.
Designed and implemented a strategic plan to centralize filing sharing and billing system

Migrated end-users to Google Apps across platforms, providing the ability to access email, calendar, documents, chat, video conference and cloud storage/sharing

Installed office equipment to all locations (copiers, faxes, telephone systems)

Kantech and Paxton Access Control certified

Numerous large commercial data site builds, with copper and fiber installation (fusion splicing)

Wilson Pro certified installer for cellular signal boosting 

Video Surveillance systems installations
Contact
phone 805/234.6259
email kevin@khelmer.com
skype kevinhelmer
address 19 Sunfield Dr, Carolina Shores, NC 28467
Remote Support
Remote support provided by TeamViewer. Please click this button to open a remote support session with Kevin. Contact Kevin for logon information.
Remote Support